2017 Hardys Siegersdorf Riesling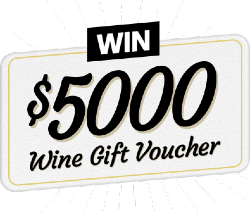 Buy any wine sitewide
for your chance to win!
Buy any wine
sitewide for your
chance to win.
"Varietal citrus fruits and showing some more aged complex characters. Clean and balanced wine."
Johan Axlund
"Spicy citrus delight. Great value."
Sabine Duval
Taste Guarantee
Love it or your money back*
Free Delivery
On orders Over $300*
Built in the classic Clare Valley mode, this is such an approachable white, singing with lemon lime citrus and crisp acidity.

Refreshment Clare Valley Riesling style!
Tech stuff
How's it taste?
Pale Straw in colour. Lemon, mandarin and grapefruit citrus aromas with rich tropical undertones and floral top notes of lilac and roses. Rich and densely flavoured with sweet tropical fruits, rosewater and orange sherbet. The slightly off-dry palate is smooth and supple with pleasing fruit sweetness and pithy citrus flavours and finishes cleanly with crisp natural acidity.
How was it made?
First established in 1966 by legendary Hardy's winemaker Dick Heath, Siegersdorf built a reputation as one of Australia's finest wines. Siegersdorf means 'Conqueror's Village' and is the Silesian village where Napoleon rested and re-supplied his army during his retreat from the Russians. Many years later Silesian migrants to South Australia's Barossa Valley used the name for one of their local parishes, subsequently renamed Dorrien during World War I. A dry, hot summer leading into a milder Autumn gave fruit ample opportunity to attain perfect flavour ripeness while maintaining fruit integrity and acid.
Who made it?
With the immense heritage behind 6 generations of Hardy's family winemaking, the business has never looked stronger. A pioneer of the McLaren Vale vineyard region (most notably after purchasing the Tintara winery and vineyards), Hardy's is now a multi-regional brand with a diverse portfolio of wines. Hardy's has established vineyard sites across most of southern Australia. Fruit sources include Tasmania, Yarra Valley and Pemberton in WA. Vineyard practices vary, but high profile wines show depth and more regionality than the fruit bowl region wines. The depth of the range is as impressive as it is broad. Thomas Hardy and Eileen Hardy sit at the top of the brand tier with Heritage Reserve Bin, Sir James and Oomoo following on. Nottage Hill has been a big commercial success for Hardy's. Innovation is at the forefront for wine making practices at Hardy's. Large scale production has limited boutique influence, but recent years have seen a shift back to smaller ferments, experimentation and more hands-on winemaking for the top tier wines.
Not quite what you're looking for?
Sabine Duval
Senior Wine Buyer
We don't seem to have the exact wine you are after.. However, here are some of my favourites that I think work for all occasions, be it a BBQ or a fancy dinner.