2014 Geoff Merrill Barrel Select Chardonnay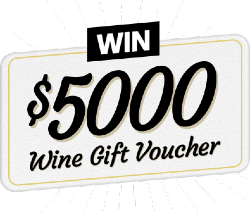 Buy any wine sitewide
for your chance to win!
Buy any wine
sitewide for your
chance to win.
"Best vintage yet - classic release from this bestseller."
Angus Hughson
"Beautifully developed old school Chardonnay, caramel & vanilla oak. Great mouthfeel."
Johan Axlund
Taste Guarantee
Love it or your money back*
Free Delivery
On orders Over $300*
As the name suggests, this is a selection of the best barrels that Geoff produces, with the aim to produce a plump and round Chardonnay with REAL flavour. Old school flavour, with that lusciousness that Geoff does so well. 
Tech stuff
How's it taste?
The aroma really leaps from the glass to display excellent French oak characters up front which slowly move aside revealing the depth of fruit beneath. Spice, straw and melon notes come through with hints of mandarin and orange pith. French oak fermentation and maturation has added complex notes of cream, toast and cashew. The wine instantly fills the palate with flavour. The mouthfeel is full and flavoursome, finishing clean and fruity with the overwhelming urge to try it again to recapture that initial generosity. A wonderful wine to drink young that will also become more complex as the wine develops over the next 5-8 years and greatly reward your patience.
How was it made?
Sourced from premium McLaren Vale fruit, the wine matured in French oak barrels, with the best barrels selected for the final blend.
Who made it?
Geoff Merrill has been making wines under his own label since 1980. He purchased the Mount Hurtle winery in 1985. The derelict building is now restored to its former glory and lies nestled in four acres of vineyard and garden with Tuscan inspired charm. The winery and 1500 square metre barrel hall completed in 1998 cope well with the rigours of modern winemaking. Geoff's winemaking philosophy is to make wine that allows regional, varietal and vintage expression without excessive winemaker intervention. Geoff specialises in shiraz and cabernet sauvignon and believes that great wine is a matter of balance. He strives for subtle, elegant and harmonious flavour, with an unwavering commitment to styles that can be enjoyed at table. Premium reds are released 3 years after harvest, while the reserve selection and Henley labels are held in the cellar for oak and bottle maturation for 5 years prior to release.
Not quite what you're looking for?
Johan Axlund
Head Wine Buyer
A really great wine deal must must be accompanied by great value. There is nothing better than getting an incredible bottle of wine for a fraction of what similar quality wines sell for. My recommendations gives you the very best "Value for money" wines at different pricepoints.