Close
99.5% Wine satisfaction rate
4.5 Customer satisfaction rating
Excellent value for money. Great tasting wine. Will buy again. Steven C. - VIC
Free delivery on orders over $300
This week's featured award winners.
Meet the industry's top wine critics.
Shop some of their highest rated wines.

Top rated wines all under $20
This section will be replaced with the page collection.
• Click on this element `Text`,
• At the bottom of the page `Section -> `Section -> `Section -> Text` click on the `Section` to left of `Text`.
• Then on right under `Advanced` -> CSS Class set to place-collection-here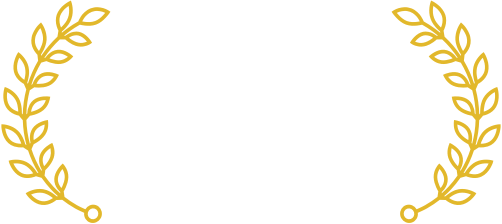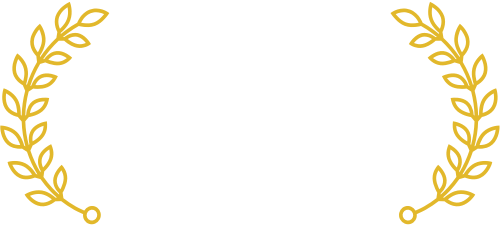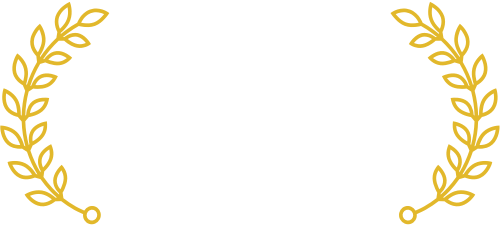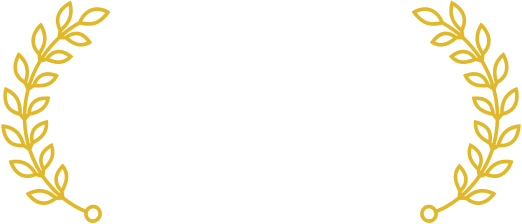 We have a history that dates back to 1946 and are one of the most trusted names in Australian wine.
We bring together authentic wines from genuine small-medium sized producers with a drive for amazing deals all served up on an industry leading digital platform.
Every wine has been handpicked, tasted and rated by our team of experts. Love it, or your money back*
We choose to partner with small to medium winemakers, to bring you authentic wine and great value.
Discover what makes us different.

{
  "type": "collection_promo_percent",
  "id": "PREFERRED",
  "settings": {
    "enabled": true,
    "start": false,
    "end": false,
    "collection": "journey-taste-our-exclusives",
    "customer_tag": "NSJS:NC2-07"
  },
  "blocks": [
    {
      "quantity": "1",
      "discount": "15",
      "title": "OFFER: COLLECTIVE PREFERRED",
      "qualified_message": "You earned 15% OFF each item because you added 1 or more items from our Collective Preferred range"
    }
  ]
}


{
  "type": "collection_promo_percent",
  "id": "FRIENDSFAMILY",
  "settings": {
    "enabled": true,
    "action": false,
    "start": false,
    "end": false,
    "collection": "friends-family",
    "customer_tag": "FaF:Yes"
  },
  "blocks": [
    {
      "quantity": "1",
      "discount": "20",
      "title": "OFFER: 20% OFF FRIENDS & FAMILY",
      "qualified_message": "You earned 20% OFF each item because you added 1 or more items from our Friends & Family selection"
    }
  ]
}


{
  "type": "collection_promo_percent",
  "id": "BESTSELLERS",
  "settings": {
    "enabled": true,
    "start": false,
    "end": false,
    "collection": "journey-cross-sell",
    "customer_tag": "NSJS:NC2-01"
  },
  "blocks": [
    {
      "quantity": "1",
      "discount": "10",
      "title": "OFFER: OUR BEST SELLERS",
      "qualified_message": "You earned 10% OFF each bottle because you added 1 of more items from our Best Sellers range"
    }
  ]
}


{
  "type": "collection_promo_percent",
  "id": "MIXEDCASE",
  "settings": {
    "enabled": true,
    "start": false,
    "end": false,
    "collection": "journey-mixed-case-offer",
    "customer_tag": "NSJS:AR-06"
  },
  "blocks": [
    {
      "quantity": "1",
      "discount": "20",
      "title": "OFFER: MIXED CASE MADNESS",
      "qualified_message": "You earned 20% OFF each case because you added 1 or more items from our Mixed Case Madness range"
    }
  ]
}


{
  "type": "collection_promo_percent",
  "id": "BIRTHDAY20",
  "settings": {
    "enabled": true,
    "start": "2020-06-30T14:00:00.000Z",
    "end": "2020-07-31T13:59:00.000Z",
    "collection": "automation-discount-campaign",
    "customer_tag": "vBirthMonth:Jul"
  },
  "blocks": [
    {
      "quantity": "1",
      "discount": "20",
      "title": "HAPPY BIRTHDAY: 20% OFF",
      "qualified_message": "Happy Birthday! You've scored 20% off each bottle from our Birthday collection to celebrate. Offer ends 31st July, 2020."
    }
  ]
}


{
  "type": "collection_promo_percent",
  "id": "ANNIVERSARY15",
  "settings": {
    "enabled": true,
    "start": "2020-06-30T14:00:00.000Z",
    "end": "2020-07-31T13:59:00.000Z",
    "collection": "automation-discount-campaign",
    "customer_tag": "vAnniversaryMonth:Jul"
  },
  "blocks": [
    {
      "quantity": "1",
      "discount": "15",
      "title": "THANK YOU: 15% OFF",
      "qualified_message": "Thanks for your continued support. You've scored 15% off each bottle from our Anniversary collection to celebrate. Offer ends 31st July, 2020."
    }
  ]
}


{
  "type": "collection_promo_dollar",
  "id": "MIXITUP",
  "settings": {
    "enabled": true,
    "start": false,
    "end": false,
    "collection": "journey-mix-and-match",
    "customer_tag": "NSJS:AR-01"
  },
  "blocks": [
    {
      "quantity": "3",
      "discounted_price": "10.00",
      "title": "OFFER: MIX AND MATCH",
      "qualified_message": "You get $10 per bottle because you added 3 of more items from our Mix & Match range"
    }
  ]
}


{
  "type": "collection_promo_dollar",
  "id": "DOTW",
  "settings": {
    "enabled": true,
    "start": "2020-07-07T22:47:00.000Z",
    "end": "2020-07-09T22:30:00.000Z",
    "collection": "deal-of-the-week"
  },
  "blocks": [
    {
      "quantity": "1",
      "discounted_price": "17.99",
      "title": "Deal of the Week: Terra Riche Cabernet",
      "qualified_message": ""
    }
  ]
}


{
  "type": "percentage_promo",
  "id": "SPENDANDSAVE",
  "settings": {
    "enabled": true,
    "start": false,
    "end": false,
    "customer_tag": "NSJS:AR-13"
  },
  "blocks": [
    {
      "threshold": "150",
      "discount": "10",
      "title": "OFFER: SPEND AND SAVE 10%",
      "qualified_message": "You earned 10% OFF your order because you spent over $150!"
    },
    {
      "threshold": "200",
      "discount": "15",
      "title": "SPEND AND SAVE 15%",
      "qualified_message": "You earned 15% OFF your order because you spent over $200!"
    },
    {
      "threshold": "250",
      "discount": "20",
      "title": "SPEND AND SAVE 20%",
      "qualified_message": "You earned 20% OFF your order because you spent over $250!"
    }
  ]
}


{
  "type": "percentage_promo",
  "id": "15EVERYTHING",
  "settings": {
    "enabled": true,
    "start": false,
    "end": false,
    "customer_tag": "NSJS:AR-20"
  },
  "blocks": [
    {
      "threshold": "0",
      "discount": "15",
      "title": "OFFER: 15% OFF LIMITED TIME",
      "qualified_message": "You've been granted 15% OFF your entire order because you acted fast!"
    }
  ]
}


{
  "type": "percentage_promo",
  "id": "SABINE",
  "settings": {
    "enabled": true,
    "action": true,
    "start": "2019-11-26T19:00:00.000Z",
    "end": false
  },
  "blocks": [
    {
      "threshold": "0",
      "discount": "10",
      "title": "OFFER: 10% OFF",
      "qualified_message": "You've been granted 10% OFF your entire order for completing your Wine Journey"
    }
  ]
}